what is the key features of this chopper scooter?
12″ ALUMINUM TUBELESS TIRES
Tubeless tires have better sealing and stability, which can greatly reduce the risk of tire blowout. The wider and thicker bead design ensures that tubeless tires are less likely to burst and protect the rim.
60V/55A INTEGRATED CONTROLLER
Power, control and connection are combined in an unprecedented way. The 60V/55A controller is the most important electronic component with good stability and high current output capability.
KICKSTAND WITH ELECTRIC CUT OFF
The kickstand that is connected to power control and has a power-off function eliminates any accidents caused by not turning off the power.
HYDRAULIC BRAKES
More durable hydraulic brakes for even force and less friction, reducing the chance of brake system failure.
FOLDABLE FOOTREST
Requires manual folding. Additional foldable footrests support your feet in the extended position.
COMFORT FOAM CUSHIONED SEAT
High-density foam padding damps shock and vibration, making it ideal for long rides. Get rid of sudden bumps and achieve the freedom of riding.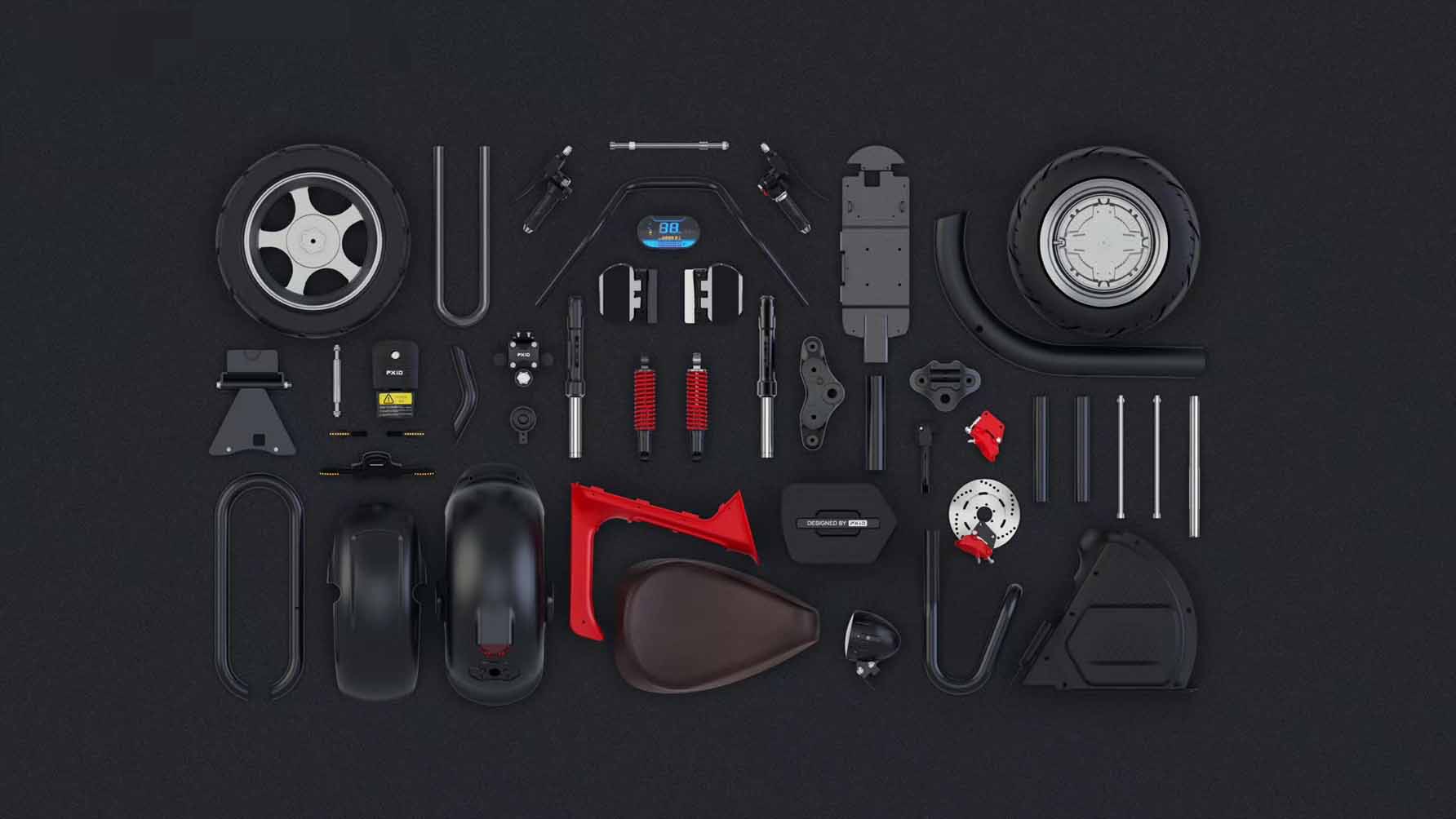 DIY IDEAS
Offering DIY ideas for these fat tire series. Like seats, tires, front handlebars, decoration and more. Let us know if you have some really good ideas to create your own scooters.
Accessories included:
1 x Charger;
1 x Tool kit;
1 x Manual;
1 x Front fender;
1 x Rear fender with integrated direction indicator and brake light;
1 x Phone holder with USB port;
2 x Reflective warning strips attached to fork;
A pair of rearview mirrors.